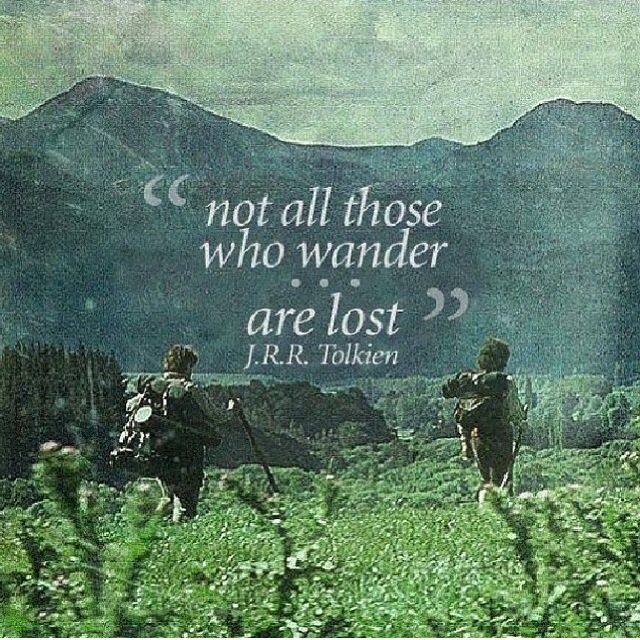 While I recently posted about
Why I am engaging in #rhizo15
and 
Learning Liminality
I have still somehow avoided discussing my Learning Subjectives (as learning objectives are not readily possible when we do not know where we are going).
Perhaps this is because I so often avoid personal learning objectives.
I frequently retreat into researcher mode. Specifically as a qualitative researcher, where I always want to ask questions such as, "Why?, "Tell me what you mean by that?," and "How did you…?" I often avoid making declarative comments, statements, or proclamations as, more often than not, I am wrong in some way. I hate being wrong, and find it easier to commit to the extent I can speak to, while avoiding presenting myself or my ideas narrowly that I somehow exclude other possibilities.
This all begs the question, what are my learning subjectives for #rhizo15?
Wow, I really do not know.
It is easy to say, "To build my network," but that somehow seems to be a bit selfish, as if I am participating only to increase numbers or "get" stronger contacts (as if I go and "get" groceries or "get" 2% return on investments). The fact is (and I hate talking "facts" when engaging in social science research) that I do not know how #rhizo15 will increase, decrease, expand, contract, or otherwise alter my network. I have no idea how people will reply to my thoughts, ideas, or contributions (not to mention my struggles, conflicts, or confusions).
I can even list my "subjectives" as "To gather research ideas," "Develop new career leads," or "Use this as a purpose to interact with some really smart people."
Perhaps many of these ideas have some (potential) merit, though I am not sure. In ways, I am scratching my head as to why I am engaging in #rhizo15 at all. Perhaps this is exactly to the point that Dave Cormier had in his Welcome post, inviting us to think about what we want, and why.
I am comforted by the words of Tolkien:
Not all those who wander are lost
This is why I am engaging in #rhizo15, wandering allows a certain openness to happen, like the finding of Threshold Concepts or Transformative Learning when one confronts disorienting dilemmas. Wondering with openness can lead to some interesting places. To this point:
The joy is in the journey, wherever it may lead.