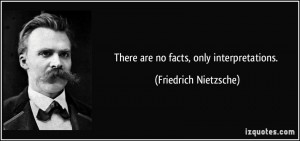 Like I don't already have enough things to do, what with my full-time work managing projects in health care and my 2, yes TWO courses I teach, that I decide to explore . . . just look at, mind you, this #rhizo15 . . . thing? . . . event?  . . . lifestyle cult? . . . learning experience? . . . boundary-pushing challenge?
So, in the spirit of @DaveCormier, our fearless facilitator in this networked and connected learning experience, I wanted to contribute at least one blog post as a flag in the sand, so to speak, that I am following along.
OK, enough following.
I have been wanting to make a comment all day on Dave's opening video (odd, I don't think I have ever heard Dave actually speak before), one that I thought was quite accessible and open to interpretation, yet one that poses #rhizo15 as something that is still unclear, though has nevertheless still involved many in its initial web of intrigue, or web of learning. Focused on Learning Subjectives, Dave's words resonate in everything that is central to my teaching:
. . . right answers are things that will only exist in storybooks.
For those of us who work in the social science, this is our lives. Just as soon as we think we have the "right" answer, there is yet another perspective, interpretation, or consideration. Most of us are not scientists who work with controlled variables in isolated settings — most of us live in a messy world with lots of people and cultural influences and work, life, death, and everything in between. In some way, between all of these things, we still somehow learn. It is messy business, this learning is, though learn we do.
What is success for us within this (open, mooc) course? Perhaps that is the wrong question. It may be more useful to ask how can we best enjoy, or at least learn, while upon the journey?