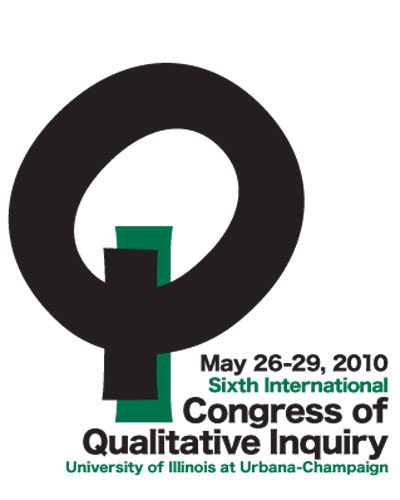 In case you are planning to submit an abstract for the
6th International Congress of Qualitative Inquiry (QI2010),
time is running out — you have until tomorrow, 12/1! The call for papers / posters / panels and submission guidelines is
here
, and the actual submissions area is
here
.
After attending the conference for the first time last year, I am really looking forward to attending the same again. Thus, will hope my 2 abstracts get accepted!
One of the things I so liked about this conference was the interdisciplinary nature of the participants–educational researchers, social scientists, communications theorists, sociologists, technology researchers, nursing researchers, and many others who engage in qualitative research. Looking forward to connecting with old friends and new colleagues alike. 
Anybody else submitting and hoping to attend?